Angela Mayer, Director of Operations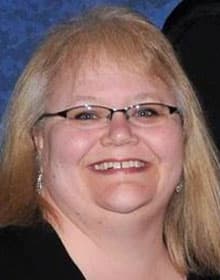 Angela Mayer is Director of Operations at Guice Smith & Associates. In addition to her operational duties, she focuses on recruiting healthcare and revenue cycle professionals as well as maintaining the administration of the company.
Previously, her professional background was in direct placement and recruitment in multiple industries including accounting, secretarial, light industrial, manufacturing, security, logistics & supply chain and sales. She also has experience in operations management, retail management, and has been national sales manager for a nostalgic candy company and a copperware manufacturer.
Angela has a bachelor's degree from Ball State University in Indiana and has lived in Nashville, Tennessee, since 1998.  She has been married to Mark for 19 years, and they have a pug/Manchester Terrier mix named Bazinga.