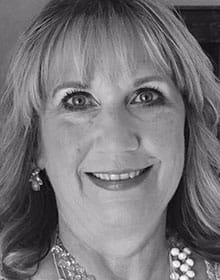 Darcy is a Director in the Healthcare practice at Guice Smith & Associates. Her focus is  in placing Orthopedics, Pain Management, Neurosurgery providers as well as Physician Assistants, Nurse Practitioners and unique specialties (like Perfusionists).
Previously Darcy was the Practice Manager of a multi-dentist specialty practice. She has enjoyed mostly working with the patients, their families and referring doctors to make the dental experience as stress-free as possible. 
Darcy has been married to Tim for 38 years. They have four grown children, and 5 grandchildren. They raised their family on Tim's family property in a small town north of Atlanta. These days, Darcy's 90-year-old mother lives with them and she is very thankful that Tim is her "personal chef" and "driver".