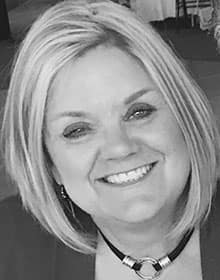 Rhonda is a Director in the Healthcare practice at Guice Smith & Associates.  Her "sweet spot" is specializing in Physician and Physician Assistant recruitment primarily in all specialties.
Rhonda has worked in public school education for 21 years and has learned to balance recruiting with her full-time position of a Special Education teacher in the middle school system.  She likes to think that her "recruiting" experience began in the classroom, helping students to see that there are new and exciting opportunities, especially meant for them.
Rhonda received her degree in at Ohio University in Portsmouth, Ohio and has been married to Dan for 38 years.   They have 3 grown children, 2 grandchildren and a rescued cat named George.